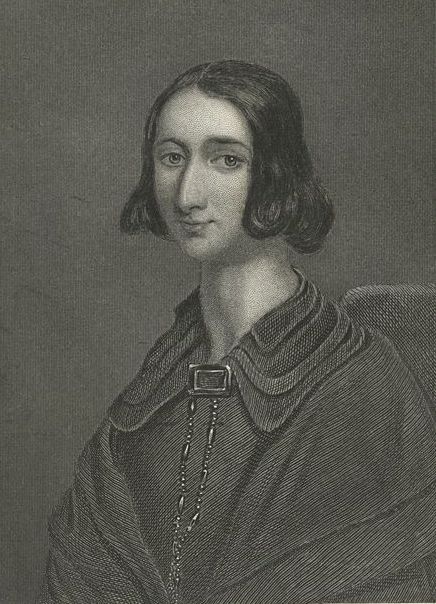 Grace Aguilar was a prolific Anglo-Jewish author who wrote romantic and domestic novels, short stories, poems, essays, histories, and works of instruction. Often choosing themes from Jewish history and religion, she sought to dignify Judaism and to push back Christian missionary activity. Popular with both Jewish and non-Jewish audiences, both in England and in the USA, she supported her family financially through her writing in spite of ill health, and was an admired role model for women readers.
Aguilar is described as having been brought up with Josephus. Lightly adapted episodes from Josephus's works were, we are told, read to her on the Sabbath by her father, so that it was Josephus, champion of her people, who was responsible for her love of Jewish history and Judaism. Long extracts from Antiquities on the converted dynasty of Adiabene, and from the Jewish War, on the siege of Gamala, as well as allusions to Josephus's defence of Judaism in Against Apion, are included by Abram S. Isaacs, a scholarly American Rabbi and author, in his, admittedly partly fictionalized, account of Aguilar's life, written to promote the education of Jewish youth (Young Champion, 154–64).
Aguilar's proto-feminist version of Jewish history, The Women of Israel, relies heavily on Josephus for the Maccabees, Salome Alexandra, and Mariamne (cf. Isaacs, Young Champion, 188). He is respected even when castigated (with justification) for his spectacularly contradictory assessment of Salome: 'we will take leave, humbly, to differ from the revered historian' (Women of Israel, 266–7). She even maintains, surprisingly, that 'we find Josephus, in his character of general (which he fulfilled infinitely better than that of historian), labouring with zeal and earnestness to protect the females from insult or outrage' (Women of Israel, 397). And Josephus is still 'our own historian', to whom the reader is referred, together with Milman, when she balks at retailing the horrors of the siege of Jerusalem (Women of Israel, 412). Aguilar rejects Christian interpretations of the Fall of the Temple as due to the Jews' killing of Jesus, adopting the Deuteronomistic, and Josephan, explanation in terms of sin and punishment.
Grace Aguilar, The Women of Israel; or Characters and Sketches from the Holy Scriptures and Jewish History (2 vols, London, 1845).
Abram S. Isaacs, The Young Champion: One Year in Grace Aguilar's Girlhood (Philadelphia, 1913).
Rachel Beth-Zion Lask Abrahams, 'Grace Aguilar: A Centenary Tribute', Transactions of the Jewish Historical Society of England 16 (1945–1951): 137–45.
Michael Galchinsky, 'Grace Aguilar's Correspondence', Jewish Culture and History 2.1 (1999): 88–101.
Nadia Valman, 'Aguilar, Grace, 1816–47', Dictionary of National Biography (2004).
Nadia Valman, The Jewess in Nineteenth-Century British Literary Culture (2007), 85–114.
JRA entry contributed by Tessa Rajak